A few weeks ago we had the pleasure, thanks to our colleagues from Orac Decor and Guillermo Durán, to be in the last edition of Casa Decor, located in the emblematic building "Casa de Tomás Allante" located at number 3 of the Plaza de Canalejas, a few meters from the Puerta del Sol in Madrid.
As soon as we enter we find this magnificent stately entrance with its original staircase, decorated by a carpet of Gärna Studio, which welcomes the visitor to this 56th edition.
Every year Casa Decor presents us with all the trends, novelties and styles that we can use as inspiration so that our homes are always up to date.
Do you want to see some of its spaces?
If the impact of 'hygge' (the Danish word that defends the welcoming above all else) on the decoration is still latent, the philosophy of 'Ikigai' is imposed as a key trend when it comes to redesigning interior spaces. This Japanese concept that could be translated as that which gives meaning to life – and we are completely satisfied – governs the aesthetics of this room designed by Lorna de Santos, winner of the Casa Decor 2020 award. For this edition, the architect wanted to investigate the serenity transmitted by handmade and sustainable materials such as wood, modeled plaster or clay mortar that permeates the walls. His desire was to go beyond physical boundaries to reflect on private space after the pandemic and thus resume a life in balance.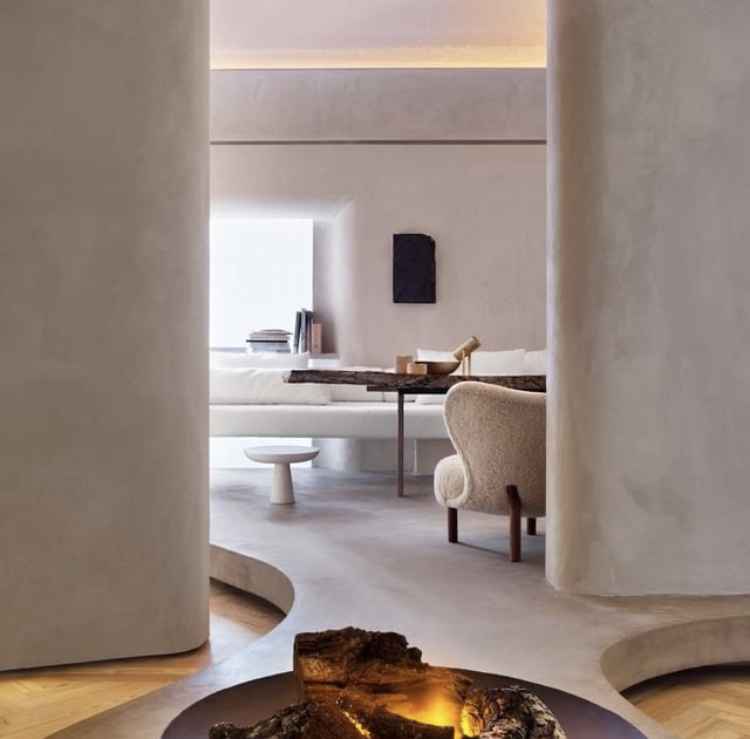 The sleepless hours will be more bearable in this hotel room that invites you to rest through a biodynamic lighting system, which improves the quality of sleep and seeks to combat occasional insomnia. Surrounding yourself with subdued colors, eco-friendly paints, natural plants and neutral textures like organic cotton are your tools to not disturb these crucial hours for rest.
The poems ̈Campos de Castilla ̈ by Antonio Machado, its blue skies and the lands sown with wheat and amapoles inspire the dressing room ̈Poemas de un día ̈ projected by ESM Interiorismo. In this space, the use of antelado glass used as wall cladding, natural stone and natural fabrics stand out.
Wall coverings are a trend to transform any space into something unique, sophisticated and surprising. One of the international leaders of these quality products, the family business Orac Decor has converted the spaces that we show you below, into spectacular rooms, from its FLEX panels that allow to adapt to curved spaces to the 3D ones in which their points of union are invisible thanks to their intelligent design.
Nature is becoming more and more important in our lives, especially learning to grow as a society without this affecting it. That is why it is increasingly common to fill our homes with plants, which help us to create living and dynamic spaces, but also bet on recycled and sustainable materials, recovering those natural and organic materials that can give a new life to our house.
Neutral tones scattered in a palette of earths, handmade ceramics, sintered stone and textiles star in this room designed to relax.
Quality, beauty and functionality are combined in this suite
Another project contributes to the campaign #CasaDecorSostenible the use of sustainable materials and furniture: porcelain, decorative moldings, wall coverings, lime micromortero, natural stone and wood.
This open space has a central separator to create different environments where you can meet and share. They bet on the combination of materials, geometric design in black and white and organic forms.
We leave many spaces without mentioning that we have fallen in love, to compensate we leave you an image of its wonderful terrace that unites naturalness, vegetation and latest trends.
What about us? Well, we had a great time! We will keep you posted. Next year we will of course repeat.