Opening of Sommits
On May 3, the inauguration of the shoe firm Sommits was held in the center of Palma, where the new collection and the new space could be seen.
This Mallorcan firm that began its journey in the late nineteenth century with the Coll family, debuts a flagship in the heart of the city of Palma de Mallorca, on Unió Street and Taller RMA has the honor of having designed it.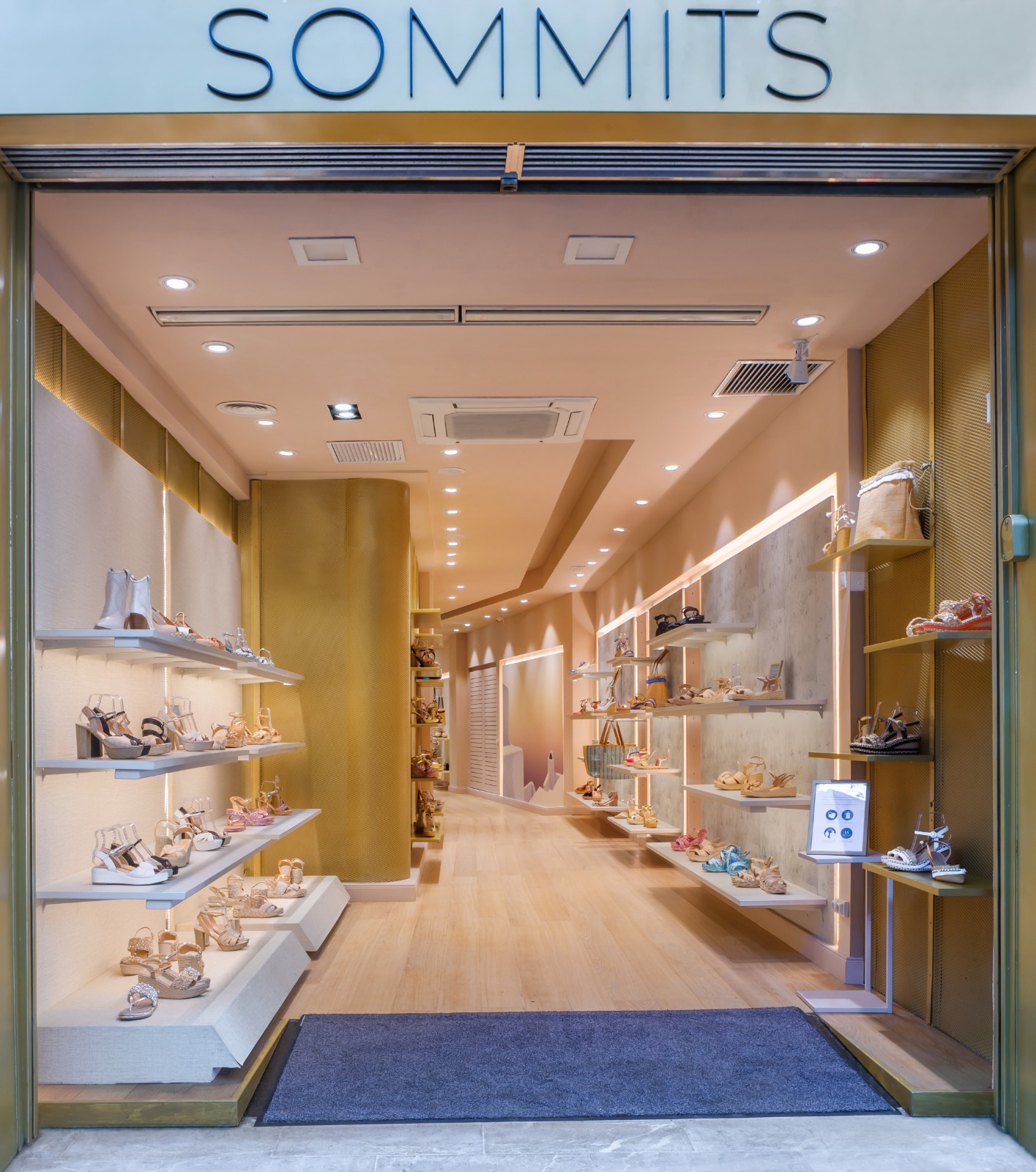 We knew that tradition, craftsmanship, quality and Mediterranean flavor in the creation of Sommits'  footwear and accessories was very important to the brand. We did not go unnoticed by its contemporary design in line with the trends of the moment and ensuring the conformity of its lasts.
In the studio we turned it around until we found the result. We imagined ceilings and walls of a trendy color, nude pink, which derives to pastel yellow "sunset" tones and that overlook the Mediterranean, a detail of Balearic architecture. And so we created it. Now the shoes are exhibited on natural textures, such as stone or raffia, also a trend, and on very urban materials such as the perforated iron board with touches of gold.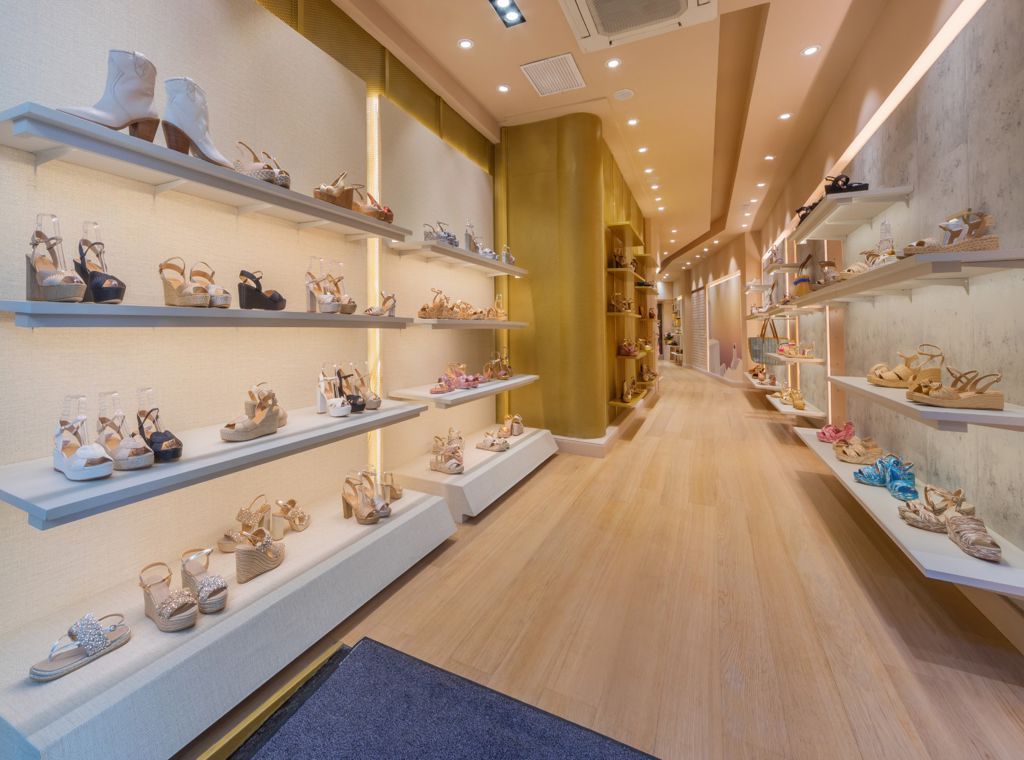 And so we celebrated the opening, toasting for the future of Sommits.