The best kept secret of this hotel is that during the 50s the building housed the offices of the Spanish airline Iberia. Now, that traveling atmosphere is breathed thanks to the work we have done to transform  Nivia Born Hotel Boutique into a delicious trip to the past.
In this boutique hotel, with 5-star category and located on the romantic Paseo del Borne in Palma de Mallorca, luxury and nostalgia blend harmoniously, with aviation details dating back to the golden age of travel, the 50s, interwoven in sumptuous design. The vivid colors, bold geometry and opulent details pay homage to the art déco movement and are a nod to the old days. With elegance and style, we have managed to make this space evoke the glamour in every corner, and to transport its guests to the splendor that was lived in past times, but with all the current comforts.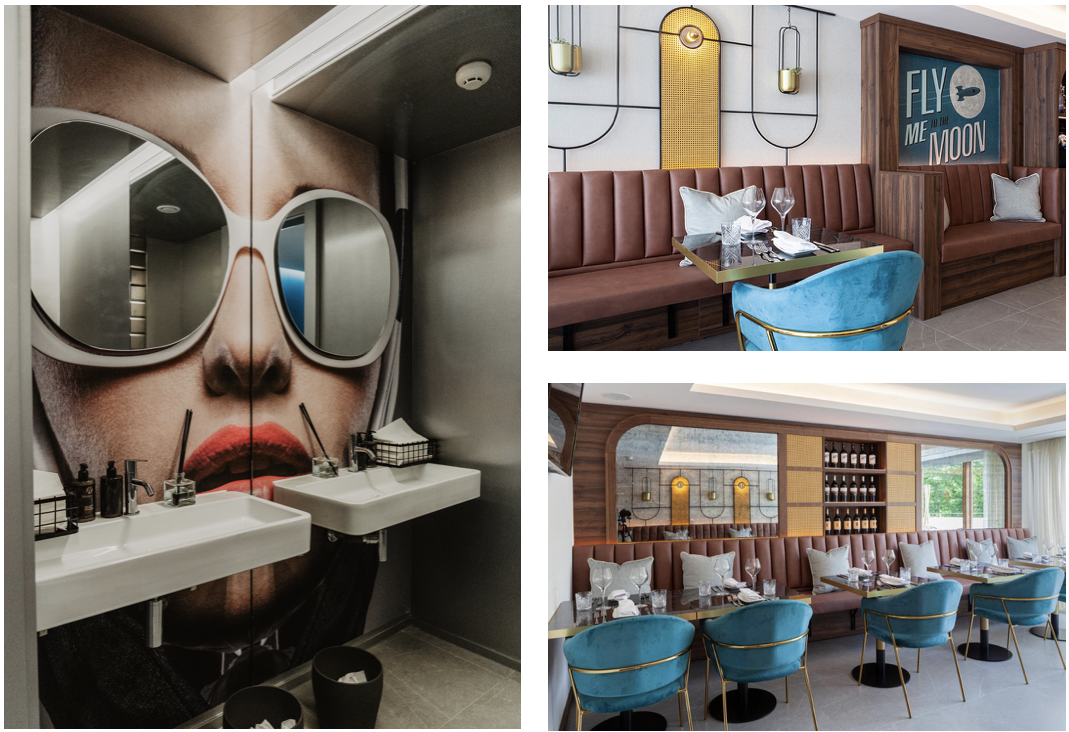 The 24 rooms at this boutique hotel are a nod to sophistication and femininity. With a design of extremely delicate lines, the 24 rooms of the hotel fuse the contemporary with the classic elegance and have been designed looking for the highest level of customization.
Touchmakers in the purest Hollywood style, majestic velvet heads and floral motifs that give off a feminine soul, inspired by the movie stars of the 50s. To highlight The Hidden Suite, a luxurious room of 40m2, with a mid-century style free-standing bathtub, a spacious living room and bedroom and state-of-the-art technological elements, which make this room the ideal space for intimate and sophisticated events.